Class 1
Mr Brookfield is the teacher in class 1. Working alongside him and the children are Mrs Gilbert and Mrs Saxton. Leading the learning are 33 ambitious children ready to take Mr Brookfield's spot. We have a lot to learn this year and we are looking forward to what suprises and challenges year 1 brings.
We have PE on Monday and Tuesday afternoon. Please bring a PE kit of shorts, t shirt and trainers.
Music is on a Monday afternoon.
On Wednesdays afternoons, Mrs Hulme will cover Mr Brookfield's planning time.
This terms topic is called 'incredible edibles'. Children will continue to observe and record the growth of our sugar snap peas. Next term we are hoping to eat them! With this in mind children turn their attention to what foods we can grow and enjoy in different seasons. We will learn about which parts of the world are most suitable for growing different foods due to extreme climates. Children will be returning to narrative in their writing with a focus on independent writing adding personal detail to their stories. We will be looking at the tiger who came to tea and little red hen. In DT children will learn the basic principles to prepare healthy meals.
In PE children will put their skills to good use in striking and fielding games including cricket.
Key dates
6th - 10th June - Phonics Screening
16 - 20th May - Walk to school challenge week
Tuesday 14th June - Trip to Chatsworth House
30th June - School disco
Last term our imagination and learning went beyond our classroom and 'into the wild'. Children learnt about animals and habitats from around the world. They learnt that the environment and climate affect the way animals care for themselves. We spent a lot of time studying nature when drawing still life and painting 'en plein air' like the French impressionists. Children thought who else better to learn about animals and nature than Sir David Attenborough as we were challenged to write an information text on the man, his career and achievements. It surely inspired class 1 to become budding naturalists.
See our gallery for a photographic round up of our half term.
READING
At this time of year, our readers are gaining confidence in their ability and are becoming fluent with their own books. The world around them seems to make more sense as everything from the board to signs around school become something to read. Our class story is The day the crayons quit by Drew Daywalt. What was at first a very strange book is now quite funny as we start to understand the jokes !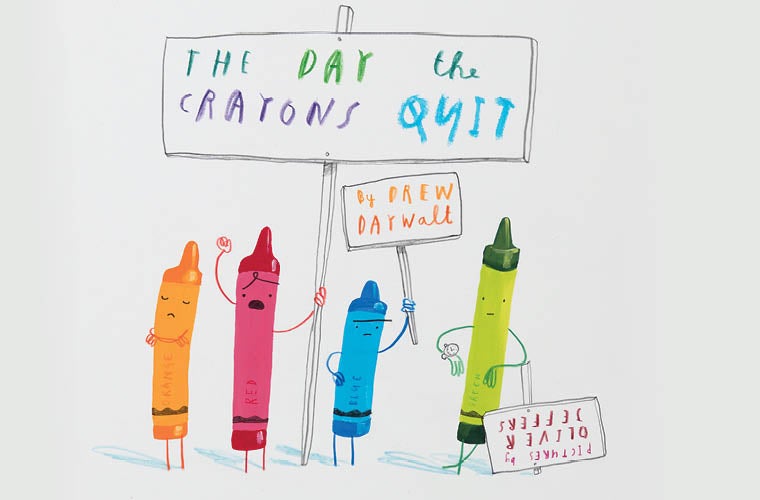 Learning at home
For Year 1 it is now a crucial time to practise your reading at home for at least five to ten minutes a day. Please practise with the books or resources sent home or even help with the shopping list.
Here are links to websites to help with your little learners.
https://www.ruthmiskin.com/parents/
https://home.oxfordowl.co.uk/reading/reading-schemes-oxford-levels/read-write-inc-phonics-guide/