Attendance MATTERS

At Canklow Woods we strive for every child to have over 96% attendance each year; attendance below 96% is considered poor attendance as this means that children will have missed 9+ days off during the school year. We are required to record, report and publish our attendance figures and it is the responsibility of parents and carers to inform us when children do not attend school. If your child is unwell you need to report this to school on 01709 828405 before 8.30am on the morning of the first day of absence.
We record their absence as 'authorised' or unauthorised'. Authorised absences include illness (although we may ask for medical evidence of this to authorise the absence), special circumstances and appointments - again we may ask for evidence of these. Unauthorised absences include unexplained absence, holidays and lateness. If a child's attendance falls below 90% we follow the Rotherham Attendance Pathway to try to support families in improving their child's attendance.
Our attendance policy can be found here: https://www.canklowwoods.rotherham.sch.uk/key-information/policies
Please scroll down for some useful information to help your child's attendance.
What does 'good' attendance look like?
90% sounds impressive? However in attendance terms this means that your child has missed 1 whole month of school. 1 month of school equates to 95 lessons!
This is what good attendance percentages look like: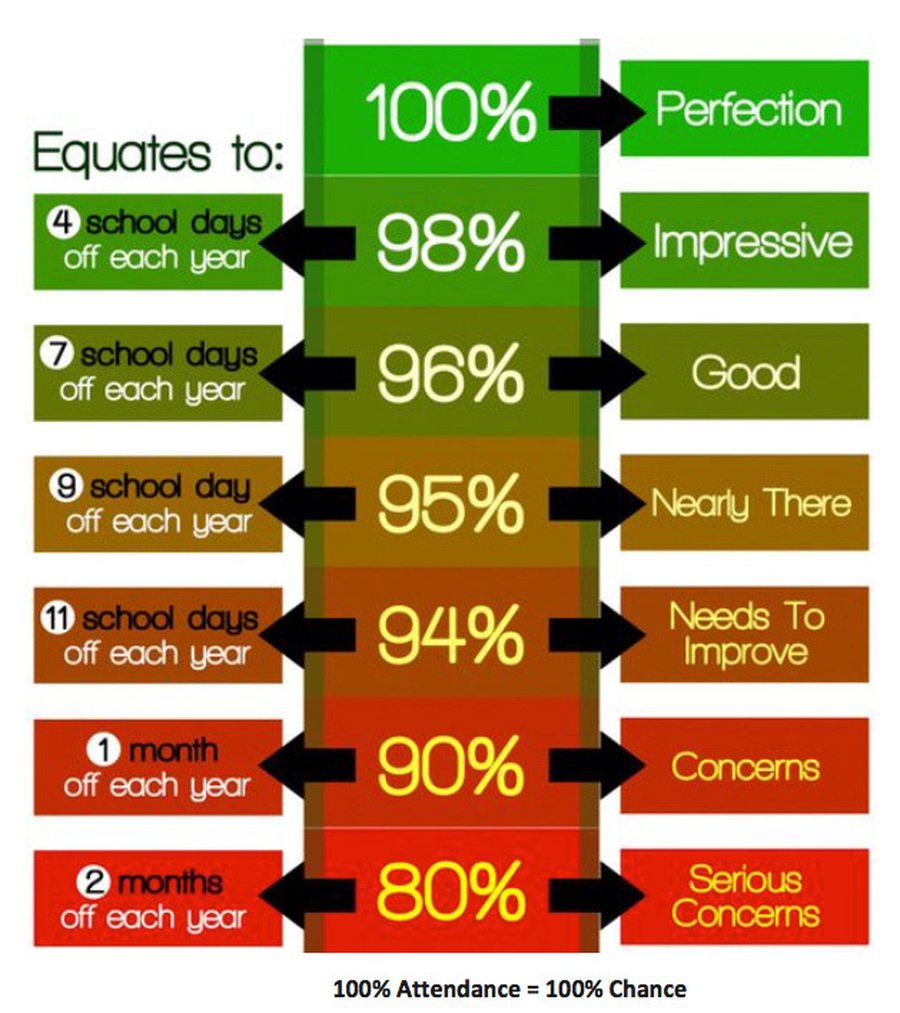 Why excellent attendance is essential.

Access to the full curriculum
When children attends school they access a varied and wide curriculum which has been designed carefully to provide the children with the skills and knowledge they will need to be successful in life.
Children who miss school find it more difficult to maintain friendships with their peers. Friendships and social skills are an important part of growing up and social development.
At Canklow we are a team; we are proud of our school and our values. When children do not attend, they miss building relationships and being part of our school community. Having a strong sense of belonging build resilience; it enables children to take on challenges and feel supported in their decisions to take risks.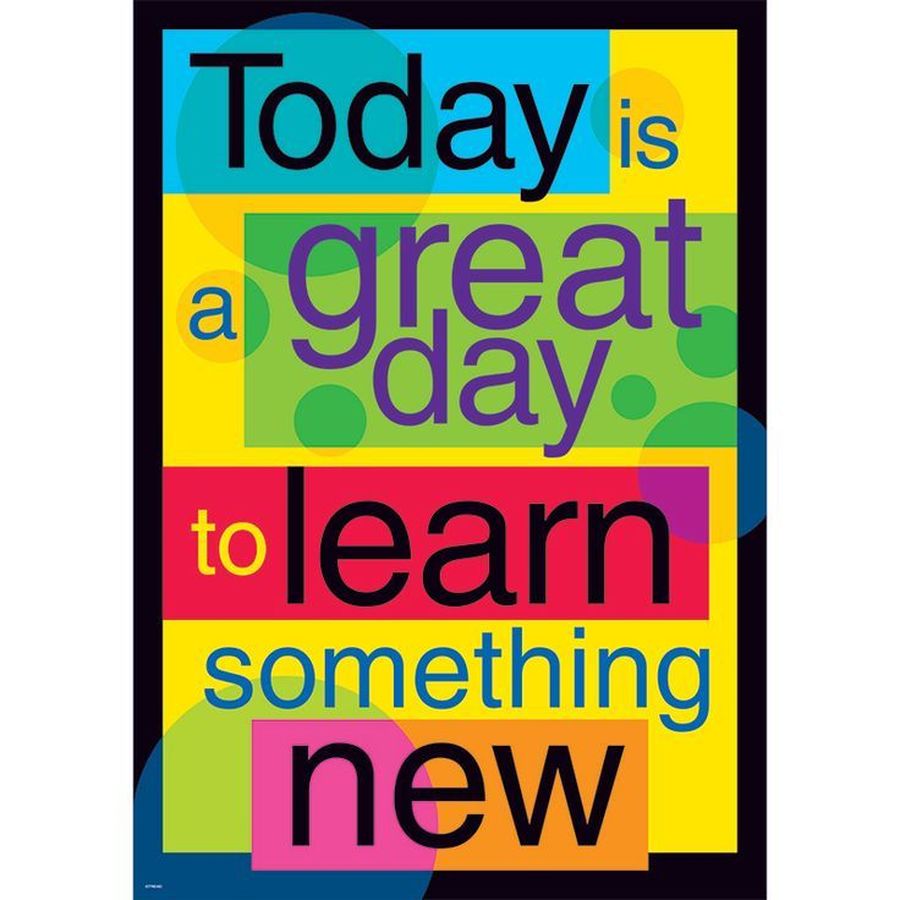 My child is ill - how long should they stay at home?
Picking up bugs is part of growing up and helps children to build a strong immune system. We know that there are times when your child needs to stay at home because they are not well enough to be in school. You know your child best, but this information from the NHS helps if you are unsure as to whether you should keep your child at home and for how long.
My child is not poorly but does not want to attend school.
We understand that for some children school can be a daunting place. It is natural for children at one time or another to feel overwhelmed or worried about coming to school and as a parent or adult caring for that child, it is difficult to see them upset . There are many reasons why children could be worried about attending school such as:
Friendship issues
Class work
Feeling worried about being away from home
Stressful events at home or school
Family or peer conflict
Worried about being 'told off' for something in school
Noise
Lunchtime / playtime routines
Particular lessons that they find difficult.
What can you do as a parent
Talk to school - tell us what your child is telling you and we will put things in place to support your child.
Be consistent. Although it is tempting to allow your child to stay off for a day if they are worried about attending, try to encourage them to come into school and talk. It is important that children receive the same messages from adults that school is important for them and their development.
Have routines in place for bedtimes and mornings. Support your child being ready the night before school.
Be mindful of your child picking up on any of your own worries and concerns.
Show your child that you understand e.g. "I can see that you are worried about going but you are being brave by facing this and we will help you"
Keep calm and reassure your child.
Try not to bargain with your child.
If you can get a family member or friend to bring your child, they often find coming into school easier if it is not with their primary carer.
Praise and reward your child when they attend.
Useful information for parents and carers